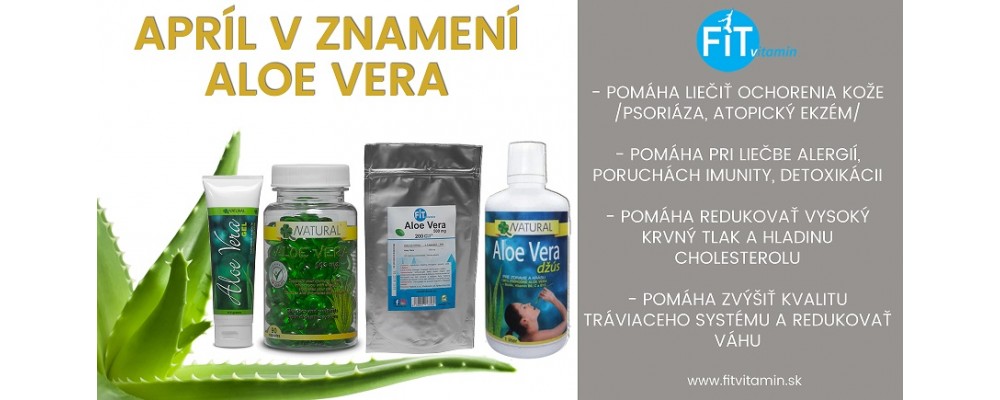 Aloe Vera is a succulent plant that originates from the Mediterranean Sea. Aloe Vera blooms in hot and dry climates and grows well in well-drained soil. Typically, the plant grows in dry areas.
In ancient Egypt, 1550 BC, Aloe Vera was popular as a "plant of immortality," and the Egyptians also used it as part of its burial rituals. Cleopatra included the plant into its beauty regime and used the plant on its body and face.
Aloe Vera is popular with its long life because it can survive for over 100 years in a wild environment. Chinese medicine is often recommended for the treatment of fungal diseases and is widespread in the cosmetic, pharmaceutical and food industries in the Western world.
Aloe vera contains a number of vitamins and minerals that are essential for proper growth and function of the body. It contains the following main components:
- antioxidants, vitamins A, C and E - plus vitamin B12, folic acid and choline
- Minerals such as calcium, copper, selenium, chromium, manganese, magnesium, potassium, sodium and zinc
- Four fatty acids, including cholesterol, campesterol, beta-sisosterol and lupeol, which provide anti-inflammatory results
What will this plant help you to do?
Helps in insect bites - gel or aloe vera juice helps to soothe itching and relieve swelling after insect bites.
Natural Remover - Aloe Vera Gel can also be used as an inexpensive and natural moisturizer that does not irritate the skin. It is therefore suitable for all skin types.
Calms the burned skin - Its cooling properties soothe burns and its moisturizing ability prevents peeling of the skin and accelerates healing. It also relieves scarring.
Hair conditioner - Instead of your favorite conditioner, massage the aloe vera gel into your hair, leave it for 5 minutes and rinse. Your hair will naturally be smooth and smooth. Aloe vera is also one of our favorite antidandruff remedies because it soothes the itchy skin of the head.
Starts digestion - Ensures better absorption of nutrients and also removes harmful elements by smooth excretion. A healthy digestion process positively affects your thoughts and activities, which promotes overall health. Helps eliminate irritable bowel syndrome and prevents constipation.
Mitigates aging - Aloe vera is the primary ingredient in many skin care products that help keep youth healthy skin. Added aloe support in any cream enhances its function as a prevention against wrinkle formation and skin rejuvenation. Anti-aging properties work on the skin and keep it luminous, elastic, wrinkled and lustrous. It also helps with problems with acne, atopic eczema and psoriasis.
Haze - When the aloe vera gel is applied several times a day to the haze, it alleviates inconvenience and helps accelerate the healing process. Aloe vera has antiviral and anti-inflammatory properties that accelerate healing and reduce pain associated with haze.
TIP: Try our Aloe Vera products :-)
Products related to this post