"By administering 3,000,000 units of vitamin A together with 1g of vitamin C daily for 3 to 6 months in 218 cases of non-operable cancer, it decreased and stopped spreading. In his absence, the eyes are quickly tired, sensitive to light, dazzling, poorly seen at night and prone to eye diseases, infections: barley, conjunctival catarrh, cornea, If someone in the diet receives less than 5,000 poison. vitamin A daily, suffers from conjunctival inflammation and sometimes also degenerates the optic nerve. "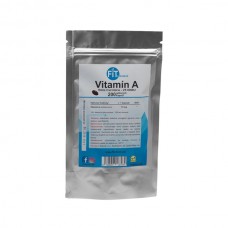 Nutritional supplement FIT: Vitamin A Beta Carotene with 200 capsules contains vitamin A, which is a..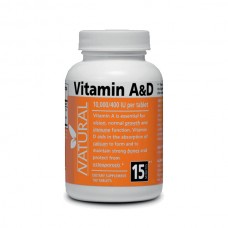 Nutritional supplement Vitamin A & D - 10,000 / 400 IU with 100 tablets contains vitamin A, whic..
Showing 1 to 2 of 2 (1 Pages)